Rhythm Singh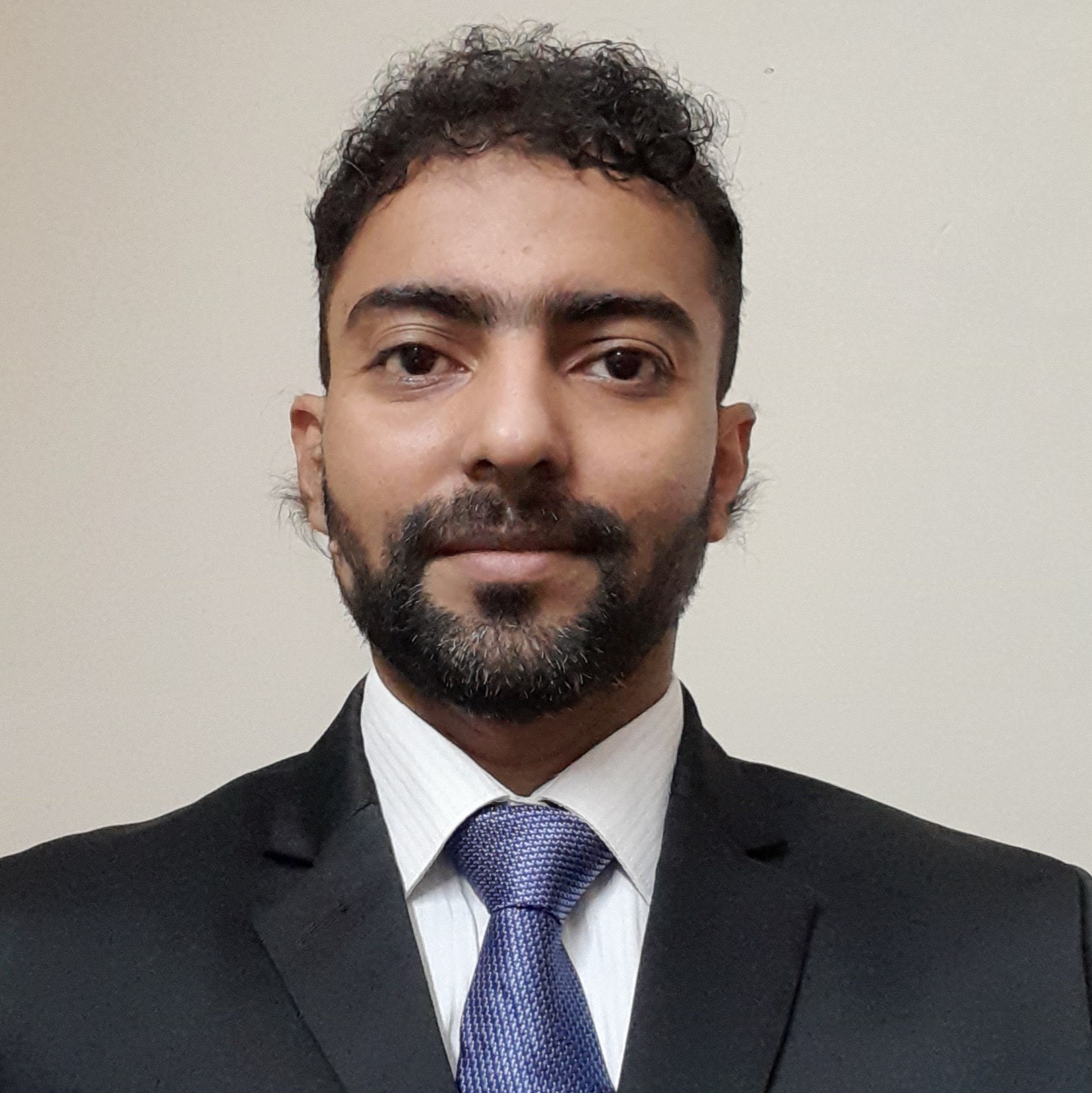 Rhythm Singh
Assistant professor
rhythm@hre.iitr.ac.in
+91-1332-285148
Website
Areas of Interest

Grid-connected renewable energy systems, Potential estimation, grid integration issues and long-term planning, Solar PV systems, Rooftop applications, Solar resource variability assessment
Professional Background

| From | Period | Position | Organisation |
| --- | --- | --- | --- |
| 2018-12-17 | Ongoing | Assistant Professor | IIT Roorkee |
| 2018-07-10 | 5 months 4 days | Assistant Professor | IIT Bhilai |
| 2014-08-01 | 3 years 11 months 5 days | Assistant Professor | National Institute of Construction Management and Research |
Multiple Posts

| From | Period | Position | Organisation |
| --- | --- | --- | --- |
| 2019-01-03 | Ongoing | Faculty In-charge, Time-table and Examinations | Department of Hydro and Renewable Energy, IIT Roorkee |
| 2019-01-01 | Ongoing | Faculty In-charge, Electrical Lab | Department of Hydro and Renewable Energy, IIT Roorkee |
| 2019-06-01 | 2 years 29 days | Member, Ranking Analytics Committee (RAC) | IIT Roorkee |
| 2019-01-01 | 11 months 30 days | Convener, Faculty Search Committee | Department of Hydro and Renewable Energy, IIT Roorkee |
| 2018-08-14 | 4 months | Warden, Castle Dio Boys' Hostel | IIT Bhilai |
| 2017-07-01 | 11 months 29 days | Coordinator of PG program in Project Engineering and Management | National Institute of Construction Management and Research |
Honors and Awards

| Award | Institute | Year |
| --- | --- | --- |
| World Governance Expedition Scholarship | Vision India Foundation and the Embassy of Israel, India | 2019 |
| Certificate of Outstanding Contribution in Reviewing | International Journal of Electrical Power and Energy Systems, Elsevier | 2018 |
| Certificate of Outstanding Contribution in Reviewing | Applied Energy, Elsevier | 2018 |
| Best Poster Award | 44th IEEE Photovoltaic Specialists Conference (2017 IEEE PVSC-44), Washington D.C., USA | 2017 |
| Certificate of Outstanding Contribution in Reviewing | Solar Energy, Elsevier | 2017 |
| Doctoral Fellowship | Ministry of Human Resource Development, Government of India | 2011 |
| Postgraduate Scholarship | Ministry of Human Resource Development, Government of India | 2007 |
| Prof. R. N. Tiwari Gold Medal for Academic Excellence | Motilal Nehru National Institute of Technology Allahabad | 2007 |
| IET International Scholarship | The Institution of Engineering and Technology (IET), United Kingdom | 2006 |
| Institute Merit Scholarship | Motilal Nehru National Institute of Technology Allahabad | 2006 |
| Institute Merit Scholarship | Motilal Nehru National Institute of Technology Allahabad | 2005 |
| Institute Merit Scholarship | Motilal Nehru National Institute of Technology Allahabad | 2003 |
Educational Details

| Degree | Subject | University | Year |
| --- | --- | --- | --- |
| PhD | Energy Science and Engineering | IIT Bombay | 2018 |
| M.Tech | Energy Studies | IIT Delhi | 2009 |
| B.Tech | Electrical Engineering | MNNIT Allahabad | 2007 |
Memberships

Institute of Electrical and Electronics Engineers (IEEE), Member
International Solar Energy Society (ISES), Professional Member
Teaching Engagements

| Title | Course Code | Class Name | Semester |
| --- | --- | --- | --- |
| Renewable Energy Resources Development Technology | IAH-302 | B.Tech | Spring |
| Hydro Electric Equipment | AHN-514 | M.Tech | Autumn |
| Instrumentation for Small Hydro Power Station | AHN-526 | M.Tech | Spring |
| Rural Electrical Energy System Planning and Design | AHN-528 | M.Tech | Autumn |
| Energy Conservation and Management | AHN-542 | M.Tech | Autumn |
Projects and Thesis Supervised

| Title of Project | Names of Students |
| --- | --- |
| Optimization and Congestion Management in Peer-to-Peer Energy Trading Network | Arun Singh Mehra |
| Analysis of variability in power generation from solar PV systems | Manoj Singh Bisht |
| Metaheuristic optimization of short-term hydrothermal-solar scheduling | Tathagata Biswas |
| Study of hourly solar radiation site-pair correlations for long term resource planning | Jatin |
| Analytical study of built-up areas for rooftop solar PV installation | Praveen Kumar |
| Development and simulation of structural components of self-cleaning mechanisms for solar PV panels | Shubham Jain |
| Assessment of viability of utility-scale solar PV in province-2 of Nepal using system dynamics | Swatantra Kumar Karna |
PHDs Supervised

| Topic | Scholar Name | Status of PHD | Registration Date |
| --- | --- | --- | --- |
| Grid integration of EVs through a transactive energy approach | Robins Anto | O | 2020-07 |
| Integrated Assessment Modelling for Sustainable Transportation | Meenakshi Patel | O | 2020-01 |
| Solar resource variability assessment and forecasting for PV applications | Priya Gupta | O | 2019-07 |
Visits to outside institutions

| Institute Visited | Purpose of Visit | Date |
| --- | --- | --- |
| 46th IEEE Photovoltaic Specialists Conference, Chicago, USA | For paper presentation | 2019-06-15 |
| Israel Democracy Institute; Hatzerim; Netafim; Taglit, Israel | As part of a delegation for the World Governance Expedition 2019 | 2019-03-29 |
| 44th IEEE Photovoltaic Specialists Conference, Washington D.C., USA | For paper presentation | 2017-06-21 |
Invitations

| Topic | Organistaion | Date |
| --- | --- | --- |
| The role of alternate energy technologies in India's growth | National Institute of Foundry and Forge Technology (NIFFT) Ranchi | 2021-08-09 |
| Solar Resource Assessment for PV Power Projects | Malaviya National Institute of Technology (MNIT), Jaipur | 2021-03-16 |
| Solar PV Potential Estimation | Jaypee Institute of Information Technology, Noida | 2021-03-14 |
| Rooftop Solar PV Potential Estimation for Smart City Development | Rajasthan Technical University, Kota | 2021-01-31 |
| Solar PV Potential Estimation for Power Scenario Planning | Dr APJ Abdul Kalam Technical University, Lucknow | 2021-01-28 |
| Solar PV Potential Estimation for Planning of Renewable Energy Scenario | NIT Tiruchirappalli | 2021-01-06 |
| Solar Resource Assessment for Planning of Solar Power Plants | IIT Bhilai | 2020-12-09 |
| Solar PV Potential Estimation | Malaviya National Institute of Technology (MNIT), Jaipur | 2020-10-14 |
| Solar PV Potential Estimation | Cochin University of Science and Technology (CUSAT) | 2020-09-17 |
| Session on Higher Studies: Insights into the world of Research and Academics | Motilal Nehru National Institute of Technology (MNNIT) Allahabad | 2020-06-27 |
| Solar Energy for Rural Development | Unnat Bharat Abhiyan and National Institute of Rural Development and Panchayati Raj | 2020-02-04 |
| Hydro-electric Equipment | Department of Hydro Power Development, Govt. of Arunachal Pradesh | 2020-01 |
| Estimation of Rooftop Solar Photovoltaic Potential of a City | Department of Electrical Engineering, IIT Bombay | 2015-03-15 |
Courses or Conferences Organised

| Conference Name | Sponsored By | Date |
| --- | --- | --- |
| Power Purchase Agreements of Renewable Energy Projects | SAARC Energy Centre | 2021-11 |
| Green Time-of-Day (ToD) based tariff | HRED, IIT Roorkee with USAID PACE-D 2.0 RE | 2021-04 |
| Rooftop solar PV business models for low paying consumers of utilities | HRED, IIT Roorkee with USAID PACE-D 2.0 RE | 2021-04 |
| Modelling and Simulation of Energy Systems | Quality Improvement Program, IIT Roorkee | 2021-01 |
| Modelling and Simulation of Energy Systems | AICTE | 2020-10 |
| Distributed Control System, Instrumentation, SCADA systems and Communication Network | NHPC | 2020-09 |
| Student Solar Ambassadors Workshop | IIT Roorkee | 2019-10 |
Industrial Consultancy

| | | |
| --- | --- | --- |
| Title of the Project | Funding Agency | Duration |
| Third-Party inspection for Capital Maintenance works of Unit 3 and some works of all Units of Ramganga Power Station | Uttarakhand Jal Vidyut Nigam Ltd. | Mar 2020 - Feb 2021 |
| Third-Party inspection for Capital Maintenance works of Unit 4 of Khodri Power Station | Uttarakhand Jal Vidyut Nigam Ltd. | Sep 2019 - Aug 2020 |
| Inspection of existing ABCBs of 220 kV feeders and bus coupler at Chhibro Power Station | Uttarakhand Jal Vidyut Nigam Ltd. | Jan 2019 - Dec 2019 |
Books / Book Chapters

Karna S.K. and Singh R. 2021, A Framework for Assessing the Viability of Solar PV in Province-2 of Nepal Using System Dynamics Approach In: Saran V.H., Misra R.K. (eds) Advances in Systems Engineering. Lecture Notes in Mechanical Engineering. Springer, Singapore.
DOI: https://doi.org/10.1007/978-981-15-8025-3_78
Singh R. and Kumar, C., 2011, Online Voltage Stability Assessment using ANN and Continuation Power Flow, VDM Verlag, Saarbrucken, Germany.
Refereed Papers: Journals and Conference Proceedings

A. Peer-reviewed Journals

| | |
| --- | --- |
| | |
| | Obrecht, M., Singh, R., Zorman, T., 2021. Conceptualizing new circular economy feature – storing renewable electricity in batteries beyond EV end-of-life, International Journal of Productivity and Performance Management, Accepted. DOI: https://doi.org/10.1108/IJPPM-01-2021-0029 |
| | Singh, R., 2021. Solar-city plans with large-scale energy storage: Metrics to assess the ability to replace fossil-fuel based power, Sustainable Energy Technologies and Assessments, 44, p.101065. DOI: https://doi.org/10.1016/j.seta.2021.101065 |
| | Singh, R., 2020. Approximate rooftop solar PV potential of Indian cities for high-level renewable power scenario planning, Sustainable Energy Technologies and Assessments, 42, p.100850. DOI: https://doi.org/10.1016/j.seta.2020.100850 |
| | Singh, R., 2018. Energy sufficiency aspirations of India and the role of renewable resources: Scenarios for future, Renewable and Sustainable Energy Reviews, 81(2), pp.2783-2795. DOI: https://doi.org/10.1016/j.rser.2017.06.083 |
| | |
| | |
| | |

B. Peer-reviewed Conference Proceedings

Gupta, P. and Singh, R., 2021. Univariate model for hour ahead multi-step solar irradiance forecasting. In 2021 IEEE 48th Photovoltaic Specialists Conference (PVSC), (pp. 0494-0501). IEEE, 2019.
DOI: 10.1109/PVSC43889.2021.9519002

Karna, S. K. and Singh, R., 2021. A Framework for Assessing the Viability of Solar PV in Province-2 of Nepal Using System Dynamics Approach. National Systems Conference on Innovative and Emerging Trends in Engineering Systems (NSC 2019), 2019 43rd . In: Saran V.H., Misra R.K. (eds) Advances in Systems Engineering. Lecture Notes in Mechanical Engineering. Springer, Singapore.
DOI: https://doi.org/10.1007/978-981-15-8025-3_78

Jain, S. and Singh, R., 2020. Design and Simulation of Structural Components of Affordable, Automated Solar Panel Cleaning Mechanism. In 1st International Conference on Energy, Materials Sciences & Mechanical Engineering – 2020 (EMSME-2020), Article in press.

Soni, Y. P., Fernandez, E. and Singh, R., 2019. Evaluation of Loading of Individual Buses on Voltage Regulation in a Radial Microgrid Feeder. In 2019 International Conference on Electrical, Electronics and Computer Engineering (UPCON), (pp. 1-4). IEEE, 2019.
DOI: https://doi.org/10.1109/UPCON47278.2019.8980159

Singh, R., 2019, June. Rooftop PV aspirations of India's National Solar Mission and the green building codes: The missing links and the way ahead. In 2019 IEEE 46th Photovoltaic Specialists Conference (PVSC), (pp. 1717-1723). IEEE, 2019.
DOI: https://doi.org/10.1109/PVSC40753.2019.8980644

Singh, R. and Banerjee, R., 2017, June. Investigation of City-Level Site-Pair Correlations of Solar Variability using Empirical Satellite Data. In Photovoltaic Specialists Conference (PVSC), 2017 IEEE 44th (pp. 1151-1157). IEEE.
DOI: https://doi.org/10.1109/PVSC.2017.8366329

Deshpande, P.M. and Singh, R., 2017. Study and analysis of refinery project risk with composite factor method. In M.G. Korgaonker and J. Koner (eds.), Managing Construction and Related Sectors: Challenges, Opportunities, Status and Trends (COST) in India, ICCRIP-2016, National Institute of Construction Management and Research, Pune, India, (pp. 86-98). NICMAR. ISBN No.: 978-93-5268-179-2

Singh, R. and Banerjee, R., 2013, June. Estimation of roof-top photovoltaic potential using satellite imagery and GIS. In Photovoltaic Specialists Conference (PVSC), 2013 IEEE 39th (pp. 2343-2347). IEEE.
DOI: https://doi.org/10.1109/PVSC.2013.6744945

Balasubramanian, R. and Singh, R., 2011, September. Power system voltage stability analysis using ANN and continuation power flow methods. In Intelligent System Application to Power Systems (ISAP), 2011 16th International Conference on (pp. 1-7). IEEE.
DOI: https://doi.org/10.1109/ISAP.2011.6082192

Agarwal, V., Kumar, A., Singh, R. and Robin, T.J., 2007, December. Modified PWM schemes for Cyclo-inverters. In Power Engineering Conference, 2007. IPEC 2007. International (pp. 655-660). IEEE. ISBN No.: 978-981-05-9423-7

C. Popular Science Articles

Singh, R., 2019. Sustainability and Energy Conservation in Built Habitat through Daily Life Choices: A few Case Studies. Proceedings of Seminar on Renewable Energy and Efficiency Measures in Built Habitat, March 8, 2019, pp.210-217. CPWD, Ministry of Housing and Urban Affairs.

Singh, R., 2016. Urban India: Reaching out to the Sun. Geography and You, 15(94), pp.40-43. ISSN No.: 2347884-5